关于
我们就是唐人街
感谢您的耐心和支持。我们将于近期提供内文的繁体和简体中文版本。如果您可以帮助今日唐人街的翻译工作,请随时与我们
联系
!
Thank you for your patience and support. This content will be available in both Traditional and Simplified Chinese in the near future. If you would like to help Chinatown Today with translations, please feel free to contact us!
---
Thank you for your patience and support! Chinese translations updates and improvement of our content will be added to the website as we continue to grow. Our team is small, but we're working as fast as we can to provide accurate translations for you all!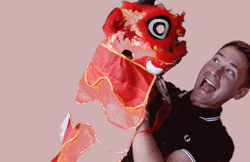 Louis Lapprend, Developer
Favourite Quote (m for mandarin; c for cantonese)

m: zhī rén zhě zhì zì zhī zhě míng shèng rén zhě yǒu lì zì shèng zhě qiáng zhī zú zhě fù qiáng xíng zhě yǒu zhì知人者智,自知者明。勝人者有力,自勝者強。知足者富。強行者有志。
c: zi jan ze zi zi zi ze ming sing jan ze jau lik zi sing ze goeng zi zeoi ze fu goeng haang ze jau zi"It takes knowledge to understand others, but it needs a clear mind to know oneself. It takes strength to surpass others, but it requires a strong will to surpass oneself." – Lao Tzu
Louis grew up in France and immigrated to Vancouver in the years leading up to the Olympics before setting up post in Strathcona in 2012. Louis fell in love with Chinatown, which reminded him of his years exploring the
Quartier Asiatique
in Paris and tasting various sweets at
Tang Frères
. A father of two, he wants to share his joy of discovering Chinatown with his children. Louis has been working as a Web Developer for more than 10 years and fancies himself as a bit of a hacker (that makes him feel better about his non-existent visual skills).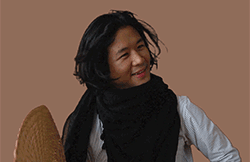 Kevin Huang, Operations Manager
Favourite Quote: racism sucksKevin is a first generation 'new' immigrant to Canada, hailing from Taiwan at the young age of seven. Growing up on the North Shore, he lived a very "Canadian" life but always came home to his mom's traditional style food – most, if not all, the ingredients were from Chinatown. These days, you can often find him at Propaganda Coffee sipping on an "Americano, for here", or chatting up greengrocers in Chinatown about which choi is local and fresh to make into a dish or two of what makes him feel 'at home'. Kevin currently serves as the Executive Director of hua foundation, an organization that he co-founded after identifying a gap in cultural engagement work on environmental issues.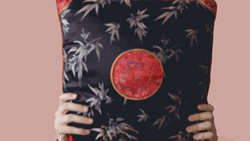 Victor Temprano, Web Developer
Victor was born on traditional Katzie territory (Maple Ridge, BC) and grew up in the Okanagan. Amongst other things, he loves running, reading, and making music. While completing a Master's in Buddhist Studies at McGill, he began working as a freelance web developer. He has been involved in a wide variety of projects – from paid gigs to community initiatives to pet ideas. He wanders through Chinatown now and again, but is still getting to know the place! Chinatown.today is another awesome chance to get involved in the city, while meeting some great people and making ideas into reality. Victor's always open to new endeavours, so shoot him a note with your thoughts anytime!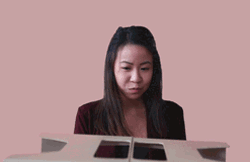 Katrina Nguyen, Marketing Coordinator
A believer that love can change the world, Katrina has worked in Vancouver's Chinatown for the past three years and has fallen head over heels for the Chinatown community. She vividly recalls tagging along with her parents to shop at Hons and Rice World as a young girl, and twenty years later still does the same – but nowadays, she does the heavy lifting. Aside from lugging around rice and grocery bags that are threatening to rip at the seams, you can find Katrina at the Dr. Sun Yat-Sen Classical Chinese Garden where she currently works as the Marketing and Communications Coordinator. Previous to her position at the Garden, Katrina studied at Simon Fraser University, and spent ten years working in corporate hospitality. She is also currently helping her father run his business, Vovinam, a Vietnamese martial arts that teaches youth self-defense, self-discipline and self-care. With her heart on her sleeve, Katrina is eager and ready to give back to Chinatown, a community she's learned so much from over the years.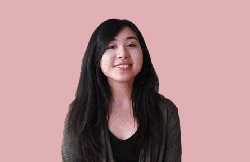 Emily Tso, Creative Director
Emily is a first generation, pun-loving Chinese-Canadian. She is passionate about examining the nuances and impact that brand identities have on people, and how the two influence everyday experiences. The changing landscape and historical identity of Vancouver's Chinatown have inspired Emily to work with hua foundation in designing accessible, delightful brand experiences with the goal of bridging cultural gaps within the community. Emily holds a Bachelor of Arts in Interactive Arts and Technology from Simon Fraser University, where she studied user experience design in different contexts. She is Tso excited about weaving historical narratives and cultural traditions into sustainable digital solutions. Also, she loves oven fresh bread and other baked goods from local bakeries in Chinatown.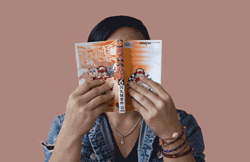 Theo Wong, Comic Relief and Copywriter
Favourite quote: "COFFEE. ME. NOW!".Always on the hunt for a new cafe with a nice pour-over coffee and general loitering space, Theo is a contemporary cat lover. Overly pretentious about almost everything, he provides sarcastic commentary for the Chinatown.Today team. He's 10% designer, 10 % writer, 10 % storyteller, 80% sass master, and 0% mathematician. Beware of his critical, opinionated tongue or he'll burn you alive. But, just like a Ferrero Rocher chocolate, he's hard on the outside, gooey on the inside… and all around nuts. Having grown up around Chinatown when he was younger, he now brings a nostalgic take on everyday objects and experiences around the neighbourhood. Check out what he has to say, but don't take him to seriously, because he certainly doesn't!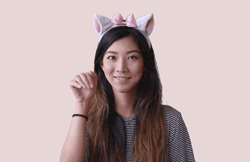 Angela He, Copywriter
As a first generation Chinese-Canadian, Angela's ties to Chinatown first formed in childhood and was renewed through her coursework at UBC's Asian Canadian & Asian Migration studies program. Angela's childhood consists of running through her family's Chinese herbal shop, visiting neighbouring shops to ask for candy, and being coddled by the many aunties and grannies who came by to buy dried goods and medicine. Her passion lies in sustaining these traditions and family businesses for generations to come. In addition to her work at Chinatown Today, she also works as an Outreach Worker with SWAN Vancouver, an organization that supports newcomer, migrant, and immigrant women engaged in indoor sex work. She is an avid foodie and full time crazy cat lady, and in her free time you will most likely find her having a large plate of garlic butter chicken wings from Phnom Penh to herself, or grabbing a honeycomb soft serve at Soft Peaks.
Jacky Chen, Photographer
Jacky is a photographer and videographer who creates unique ideas by capturing unforgettable moments with his camera. The first photo Jacky took in Canada was of the intersection at Main and Pender in Chinatown. Aside from being attracted by the many delicious foods in the area, he enjoys walking around in Chinatown and looking at the complexity of details for opportunities to create meaningful photography. Like a treasure hunt, he finds the coexistence of both old and new buildings fascinating as they provide hints on where to learn more about their history. Jacky also likes to play basketball; he dreamed of becoming a professional basketball player when he was young. He took a photo of his first basketball shoe and keeps it in his wallet to remind him that failing in one field doesn't mean failing in others -work harder to be better! Drumroll*
---
Accredits
We love Chinatown and we hope you do, too.
Many thanks to our translators, both locally and in different time zones, who have so generously shared their time and linguistic talents with us to provide translations of all our website content!
Yule Ken Lum
Joe Chou
Mark Lee
Wayne Hsu
Did we accidentally forget your name? Let us know!
If you would like to share a personal story, image, community event, or if you would like to join the team, please email us at info@chinatown.today
PARTNERS