Vancouver, BC (February 8, 2021) —

Local nonprofit organizations, Chau Luen Athletic Club, Chinatown Today, and hua foundation organize a virtual event An Ox-picious Vancouver Chinatown Lunar New Year Celebration: Until the Cows Come Home on Saturday, February 13th, to maintain good cheer and to keep alive the intangible cultural heritage traditions of Chinatown during these unprecedented times.
To accommodate COVID-19 restrictions and to give everyone a chance to celebrate the new year with the Chinatown community at a safe distance, the organizers have come together to create a community event showcasing different cultural traditions, while also providing wholesome family entertainment. The online event will feature lion dancing and kung fu demonstrations that have been choreographed specifically for the virtual event in collaboration with kung fu schools across British Columbia, all done in strict accordance with COVID-19 safety protocols. It will also feature a live, interactive eating contest with dumplings provided by local dim sum producer, Kam Wai Dim Sum.
Of the event, Chau Luen Athletic Club President, Michael Tan, says, "With the Provincial Health Orders in place, many of us in the Chinatown community were resigned to not having any festivities at all. I am excited that this small group of organizers, who all have full time jobs, have volunteered to come together to organize a communal celebration to help continue our hallowed cultural traditions and adapt them to be accessible in today's context."
An Ox-picious Vancouver Chinatown Lunar New Year Celebration: Until the Cows Come Home is now open for registration: chinatown.today/LNY2021. For more information, contact Brooke at president@chinatown.today or Michael at michaeltan@outlook.com.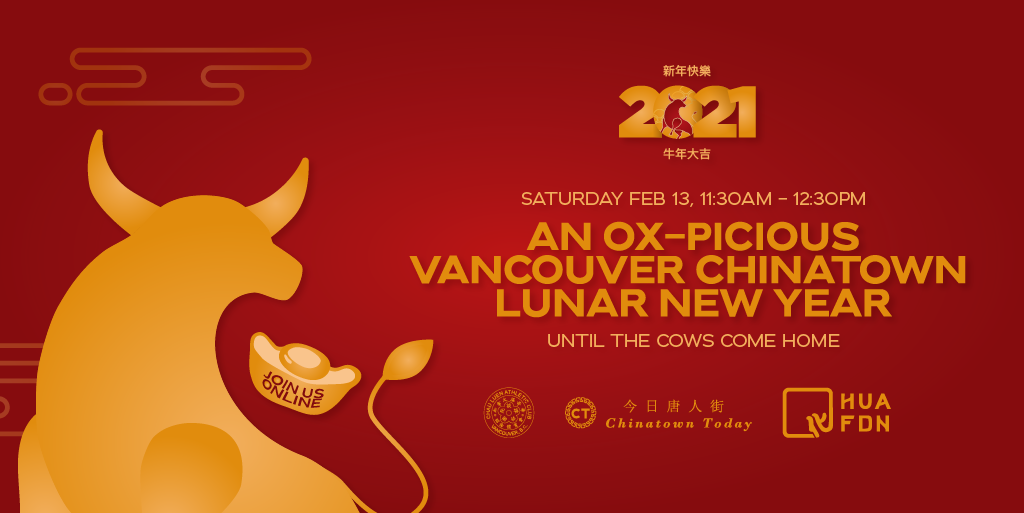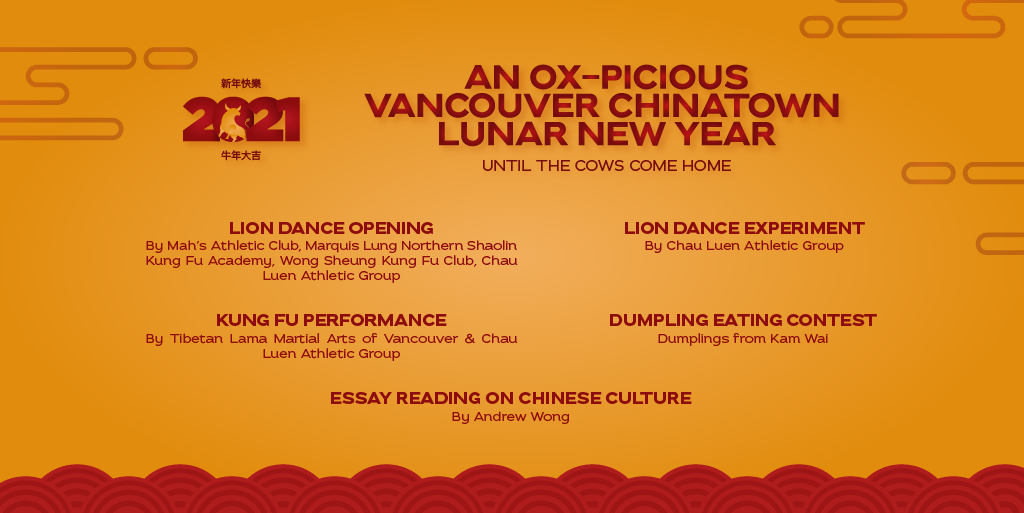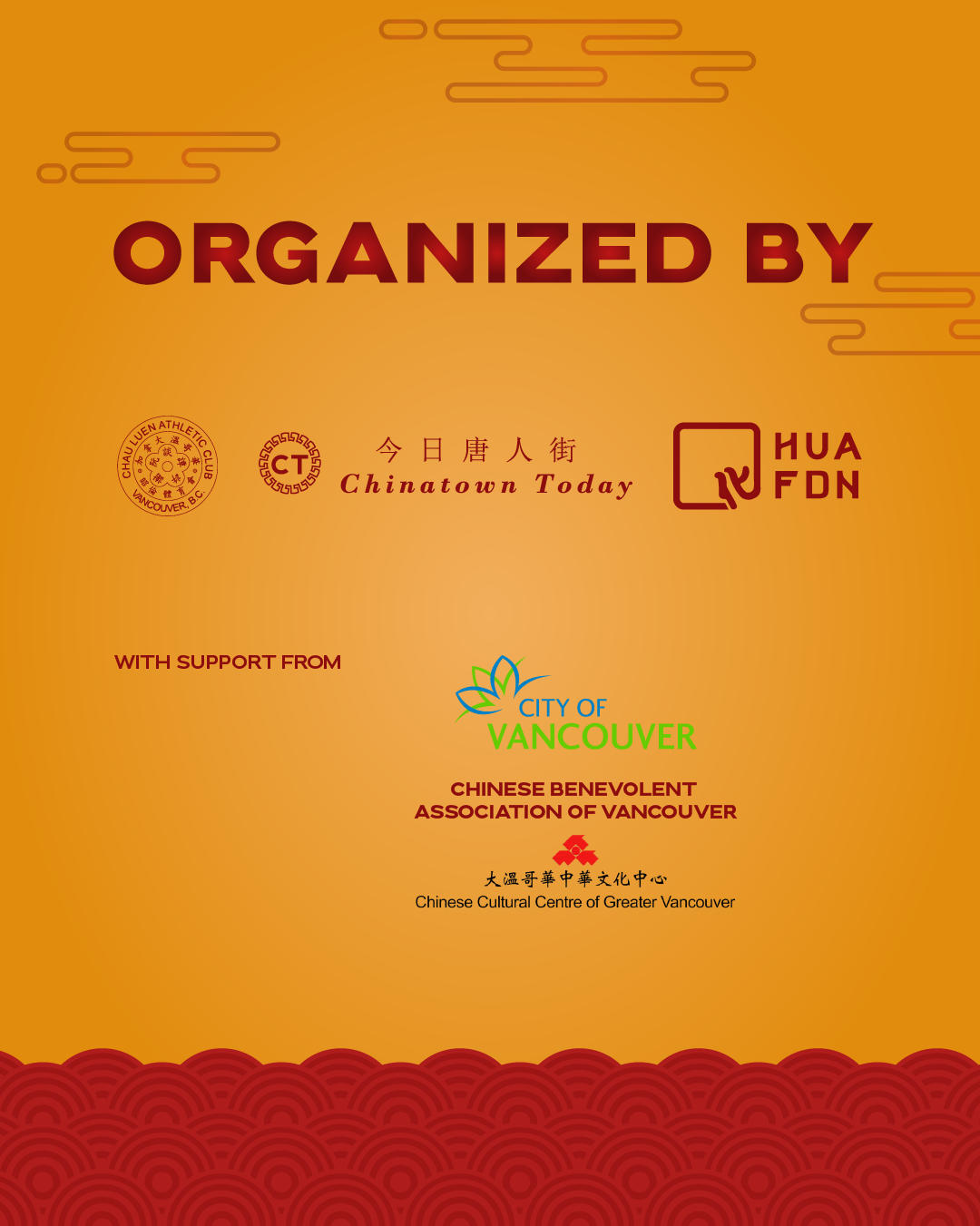 # # #
Media contacts:
Brooke Xiang
President, Chinatown Today
President@chinatown.today
604-723-9993
Michael Tan
President, Chau Luen Athletic Club
michaeltan@outlook.com
778-688-0368
Links:
Event Registration: chinatown.today/LNY2021
Chau Luen Athletic Club Facebook – https://www.facebook.com/ChauLuenAthletics/
Chau Luen Athletic Club Instagram – https://www.instagram.com/chauluenathletics
Chinatown Today Website – https://chinatown.today/
Chinatown Today Facebook – https://www.facebook.com/chinatowntoday/
Chinatown Today Twitter – https://twitter.com/chinatown_today
Chinatown Today Instagram – https://www.instagram.com/chinatown.today/
hua foundation Website – https://huafoundation.org/
hua foundation Facebook – https://www.facebook.com/huafoundation
hua foundation Twitter – https://twitter.com/huafoundation
hua foundation Instagram – https://www.instagram.com/huafoundation