Since 2015, Yarrow Intergenerational Society for Justice 世代同行會 has been working with Chinese-speaking seniors to access medical support, housing, income, and government services. Since COVID-19 began, Chinese-speaking seniors have been even more isolated as they have had to stay at home for their own safety.
As thousands of people continue to stay at home while waiting for COVID-19 vaccinations, low-income seniors in Vancouver's Downtown Eastside continue to be isolated and depend on community organizations for support. As Chinese-speaking seniors wait for their vaccinations, Yarrow Society is directly supporting them through adaptive programming.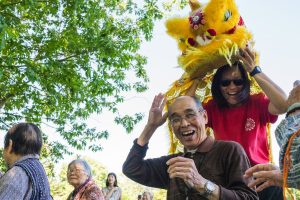 Yarrow's programming has supported seniors such as Grace Chan (陳惠如) with phone check-ins, activities, and groceries. Now, Grace is Yarrow's newest board member!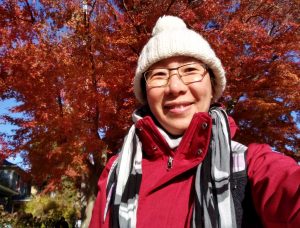 Yarrow is raising $50,000 online from February through March to continue its programs, which include medical accompaniments and Chinese language interpretation, phone-call check-ins with seniors living alone, and fresh grocery deliveries. In addition, Yarrow will be hosting an online auction.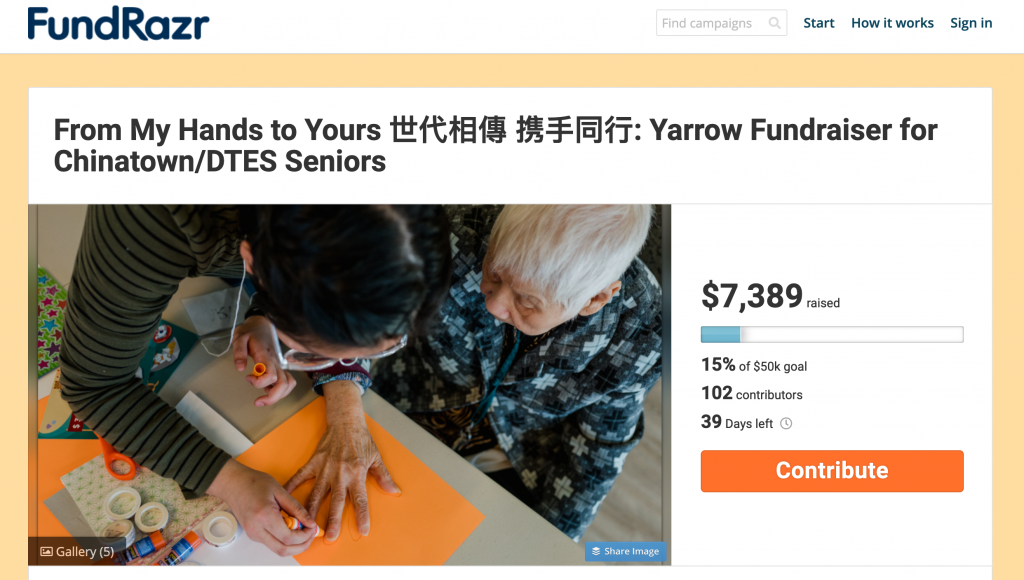 Although a City of Vancouver report in 2013 found that Chinatown and Strathcona have 32% and 45% of people speaking Chinese as their main language at home respectively, there is not sufficient support for community needs. Limited English language skills leave many seniors without access to adequate and accurate access to medical information. Despite BC's Language Access Policy for medical services, current services do not meet the language demand and Yarrow is helping to fill part of this gap.
Since COVID-19 began, Yarrow has expanded its programming to support the senior community's needs. The organization has maintained contact with over 130 Chinese-speaking seniors via weekly phone check-ins, delivered 1,500 fresh culturally appropriate grocery bags, distributed handmade reusable donated masks in addition to pre-pandemic programs.
You can contribute directly to the well-being of the community today by contributing here.