Originally posted as a twitter thread.
Good morning, Chinatown! I got up early to photograph at 7:30 am and the light was beautiful as the neighbourhood was just waking up. 2 hours passed in a snap! A thread in some random pictures..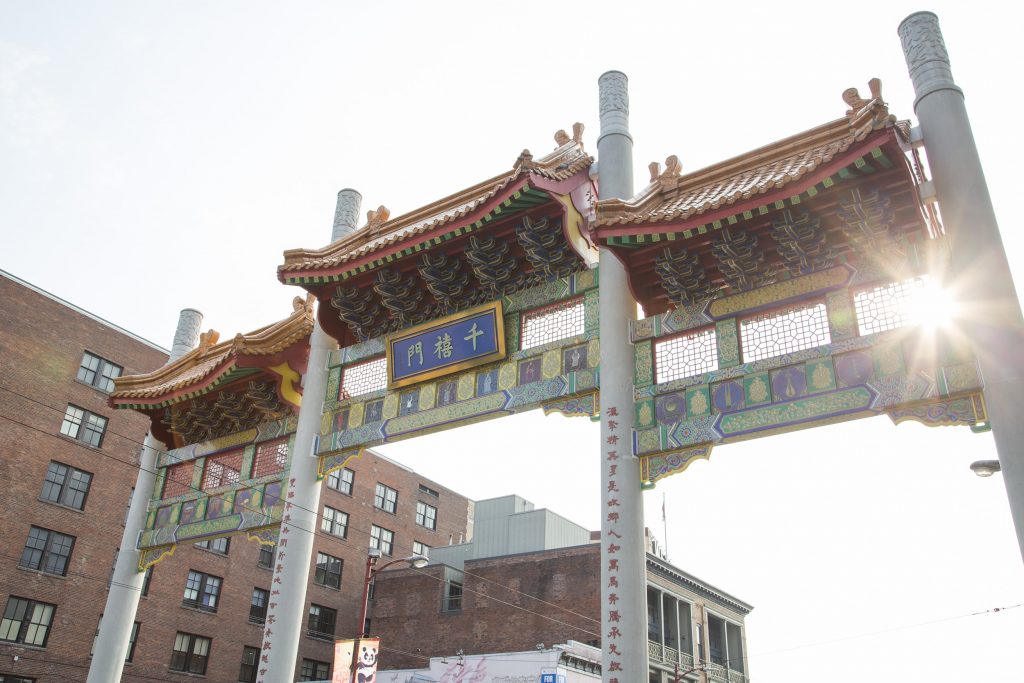 Grocers setting up up at 8 am. So taken by the design and colours of the produce boxes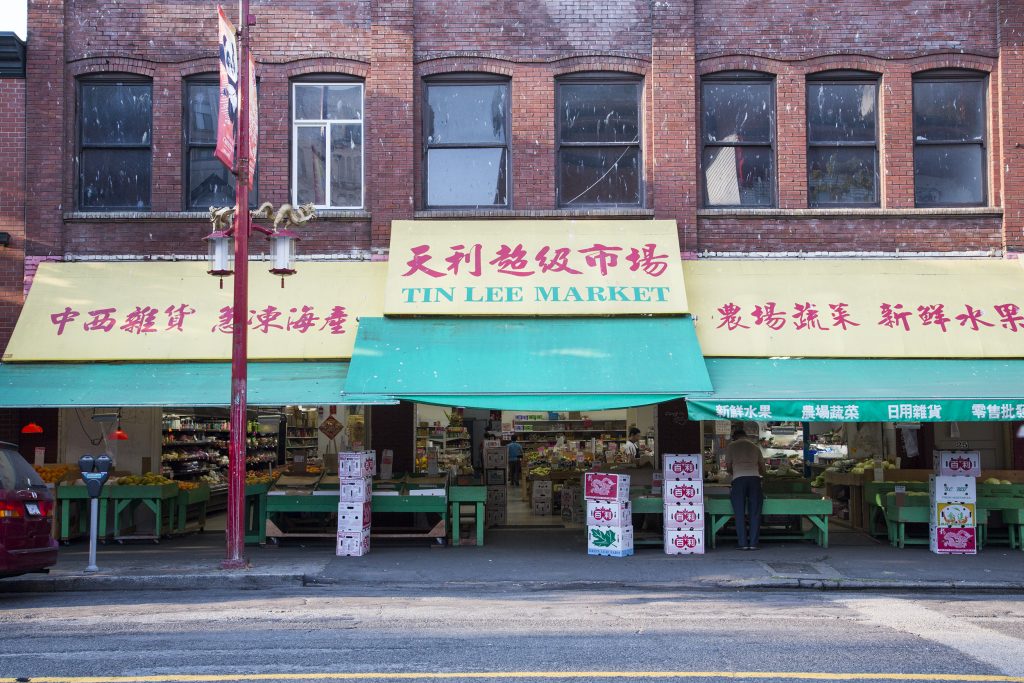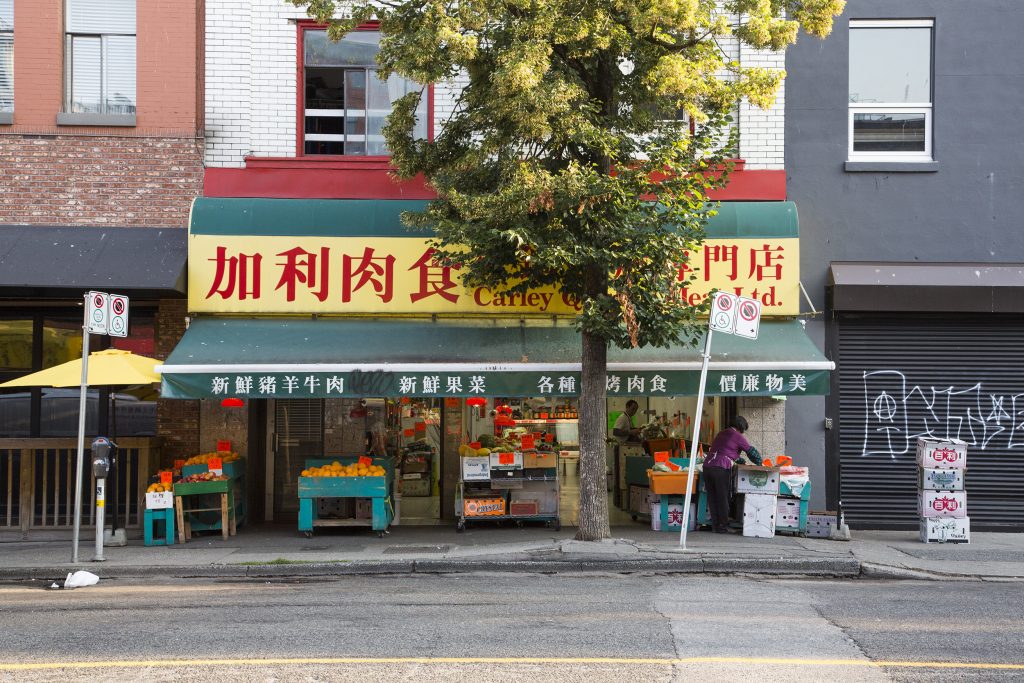 Vintage ghost sign for Wild Rose Cake & Pastry Flour.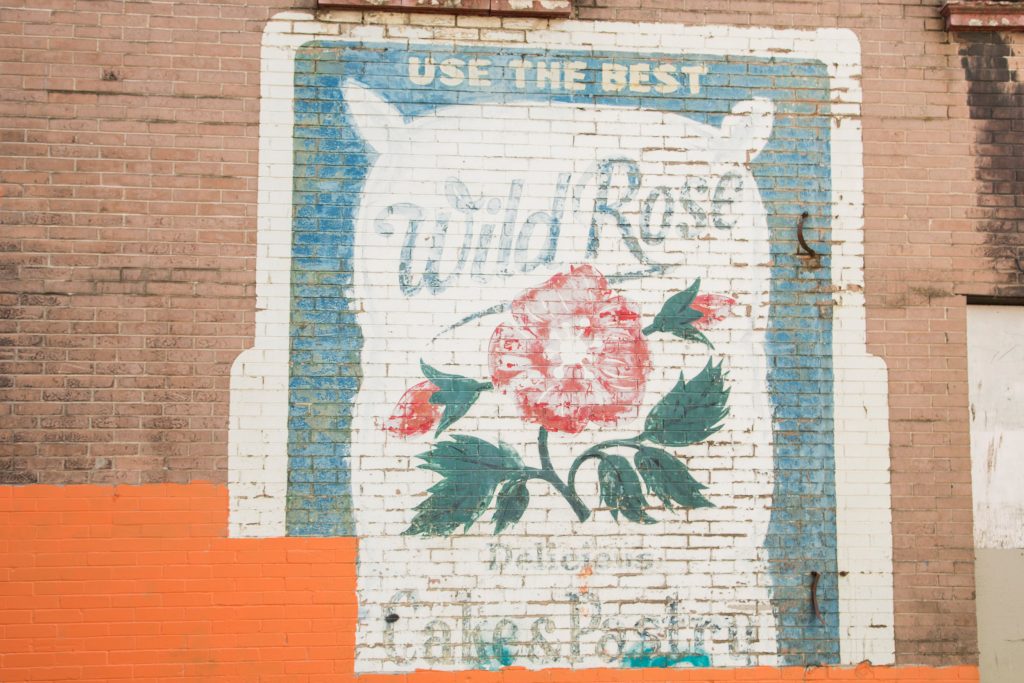 I usually pass these  Chinatown "Snapshots of History" murals by Arthur Cheng when there's a harsh shadow, so it was nice to have a moment to take them in properly. Unfortunately, there's some wall damage to the 1st panel of the Wah Chong family outside their laundry business.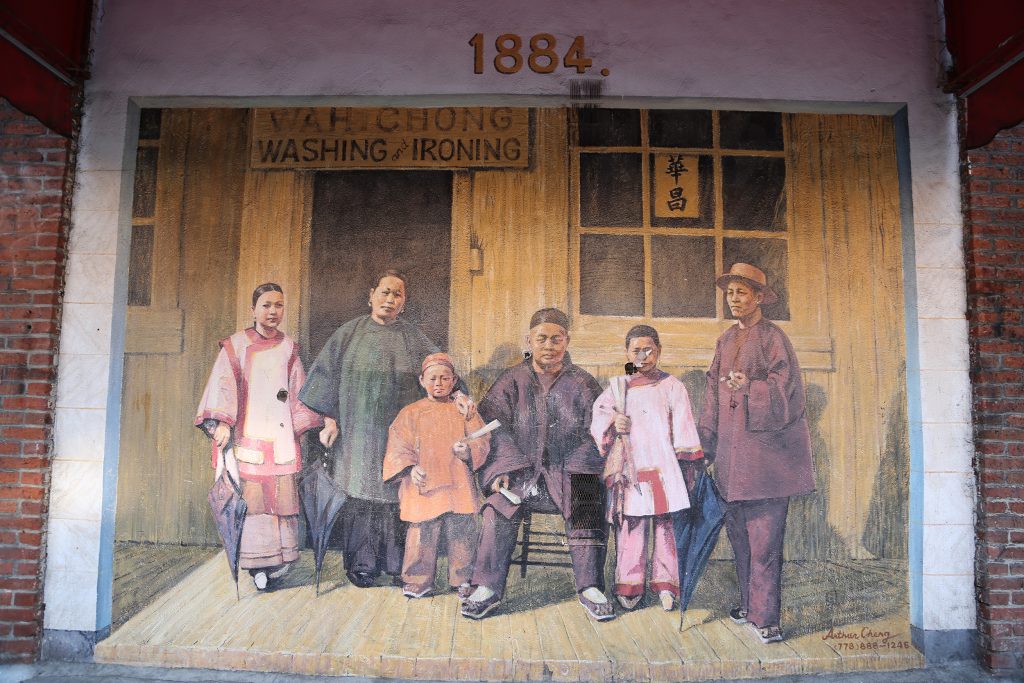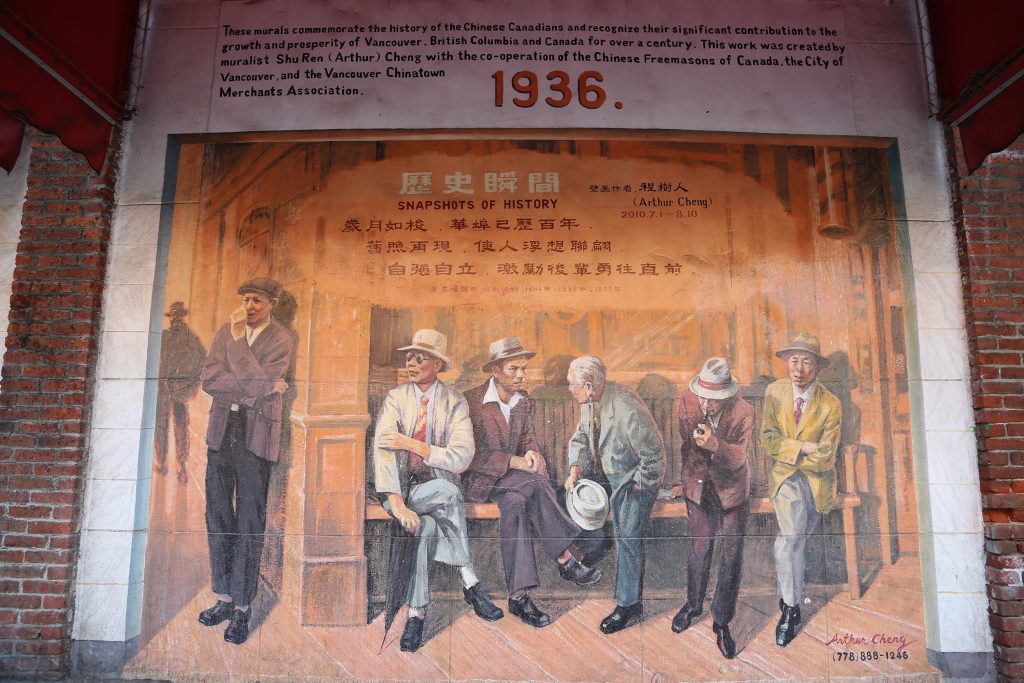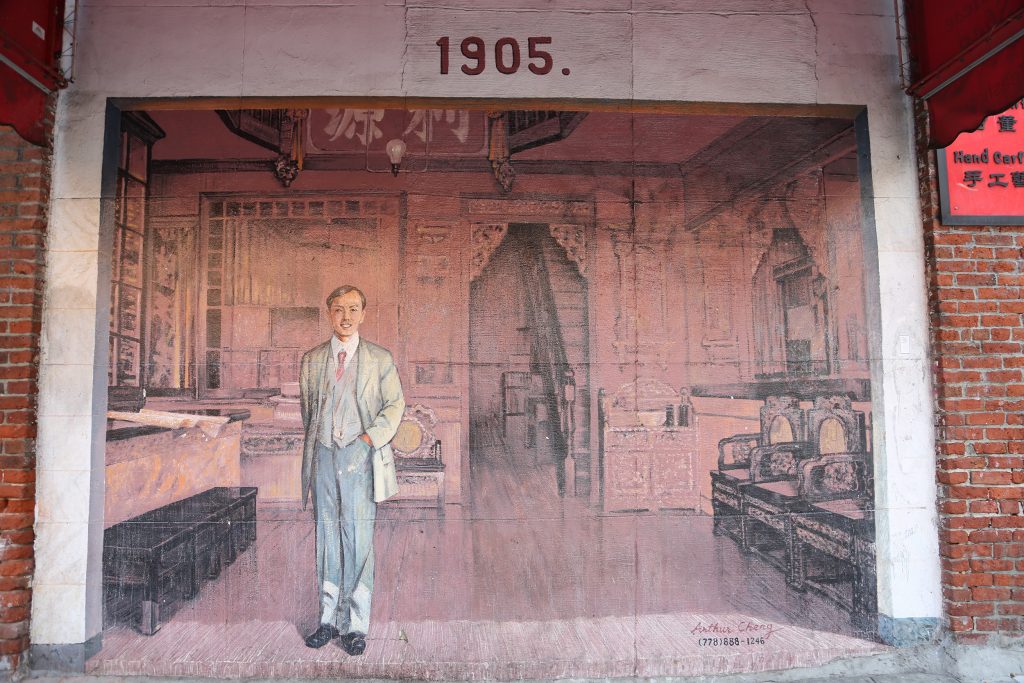 Heads up about filming in Chinatown for "Wu Assassins" on Gore Street between Pender & Keefer next week, August 14.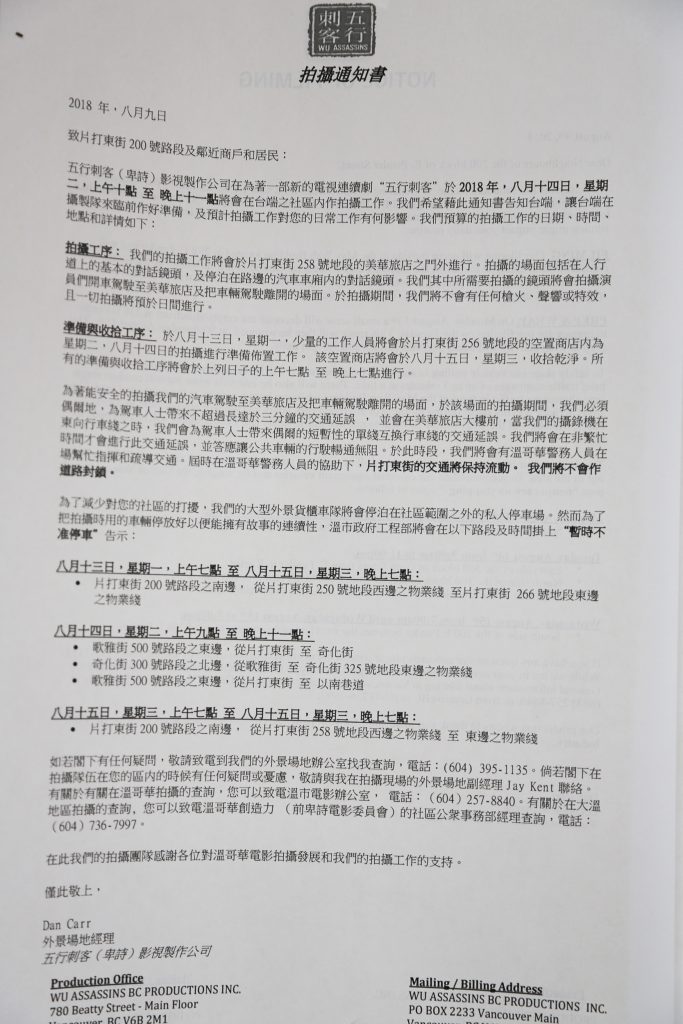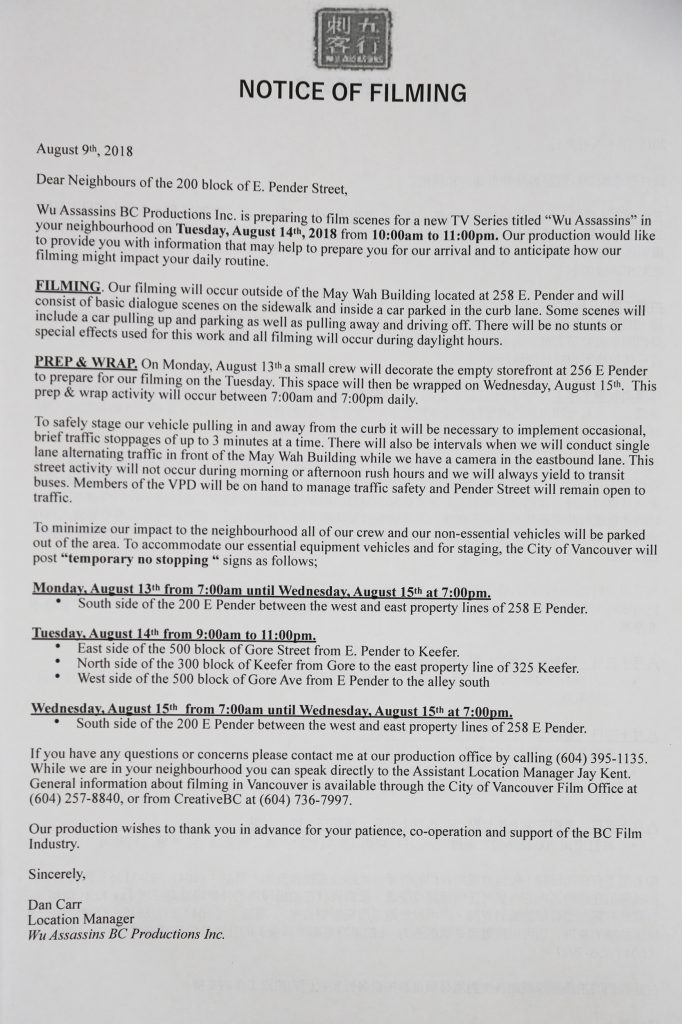 Millennial lineup for a sneaker release day stretching down Pender Street (Nike Air Force 1, I looked it up).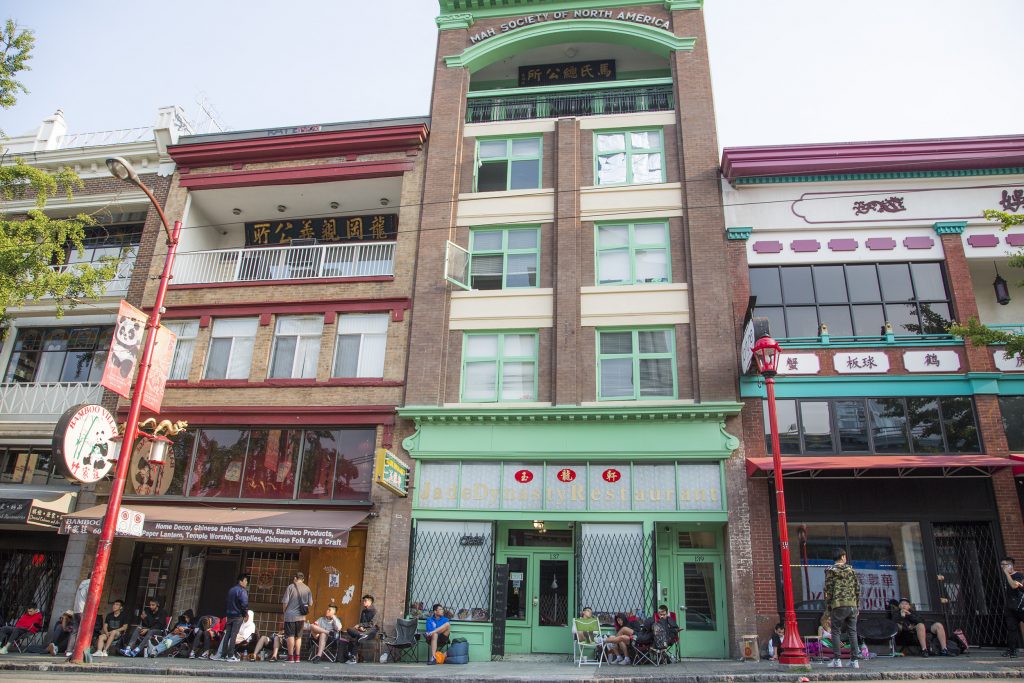 Spotted many open doors (to let the cool air in?) and shyly peeked into a few of them.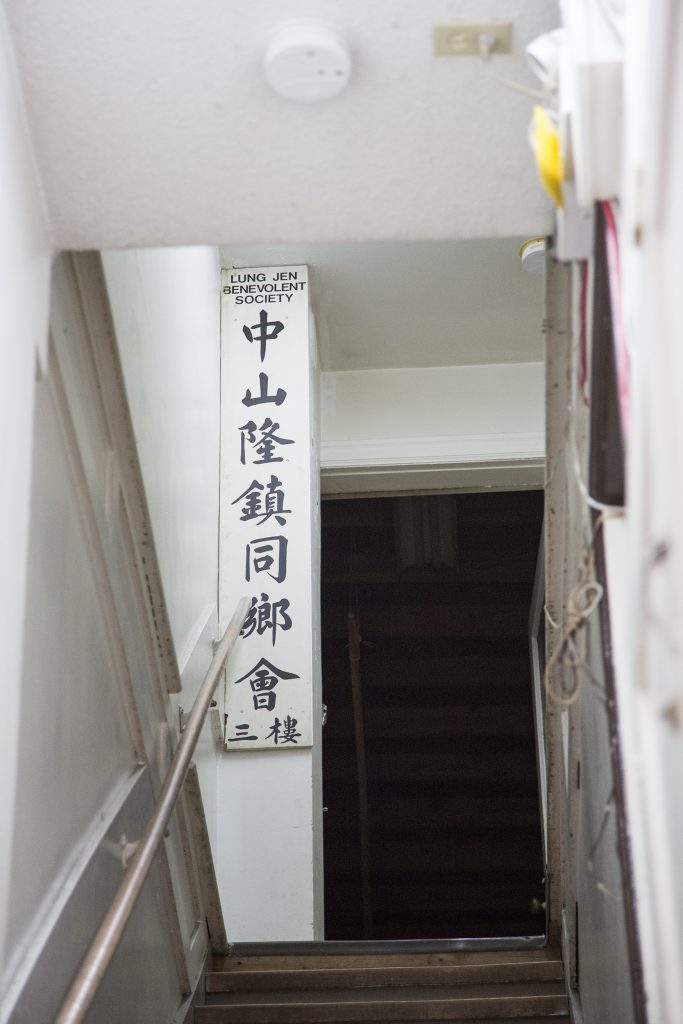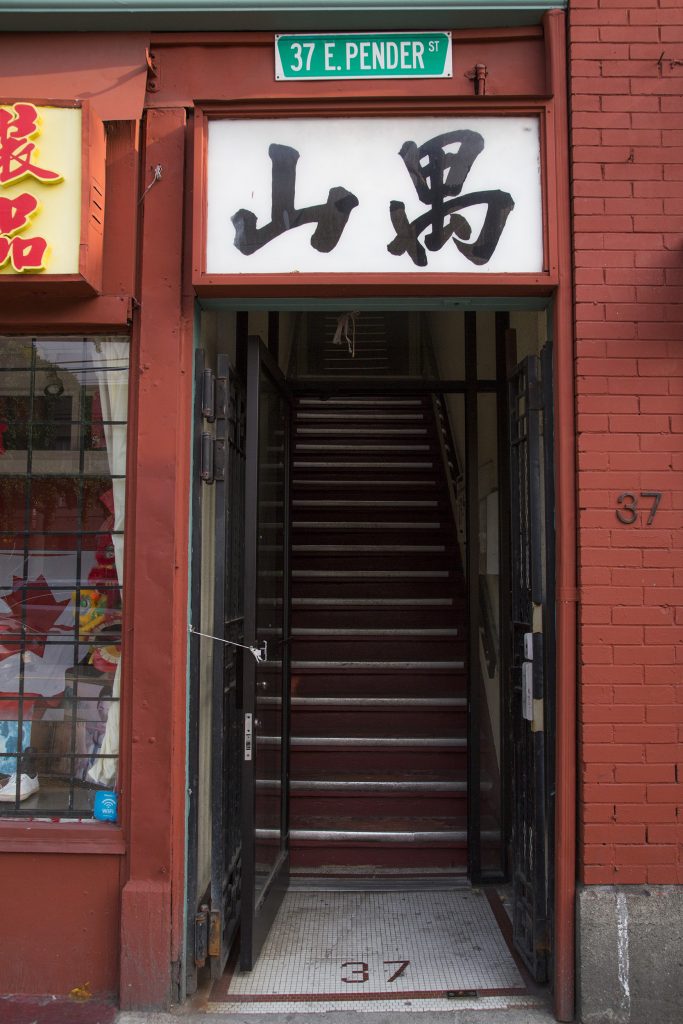 Morning coffee and a puzzle under the shade of a lucky lion at the Chinatown Millennium Gate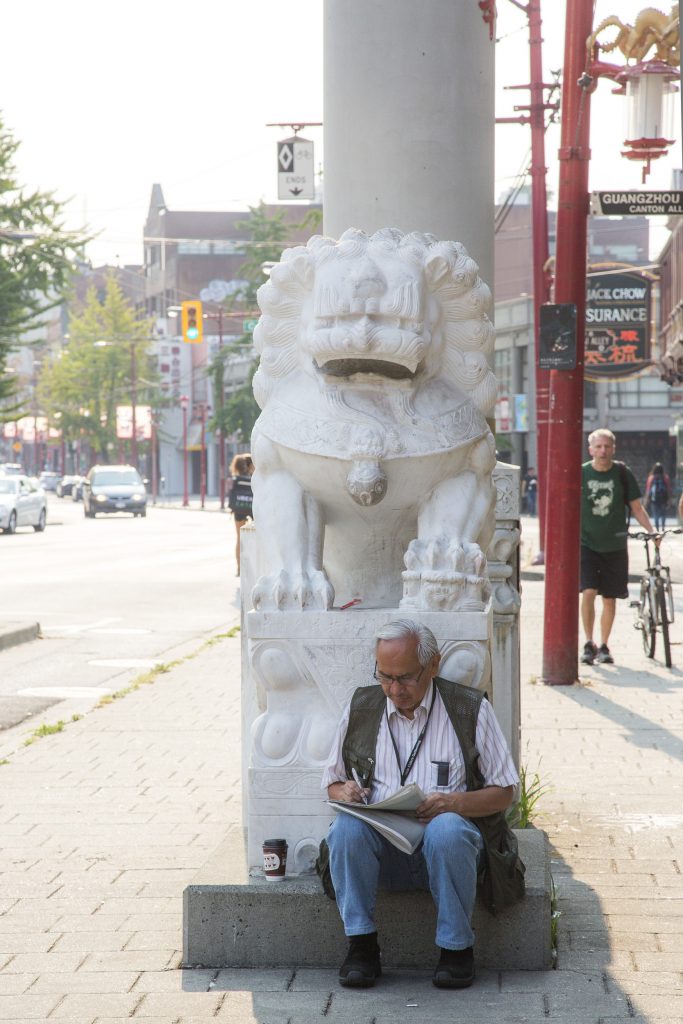 Another ghost sign – Pekin Chop Suey on the side of the Chinese Freemasons Building.