The following is a press release from a slate of independent candidates to the Chinatown BIA.
The AGM is scheduled for October 23, 2018 at the Chinatown BIA, 106 Keefer Street.
Please join and vote if you can.
– The Chinatown Today team

CHINATOWN BIA CANDIDATES AIM TO PUT THE 'IMPROVEMENT' BACK INTO THE ASSOCIATION
October 4, 2018: Vancouver — A new slate of independent candidates has come forward to seek election as directors at the upcoming Chinatown Business Improvement Association (BIA) annual general meeting. The candidates include:
● June Chow — Director, Hoy Ping Benevolent Association
● Chris Forrest-Wong — Director, Wong's Benevolent Association
● Vincent Kwan — Executive Director, Dr. Sun Yat-Sen Classical Chinese Garden
● Bob Sung — Principal. Robert Sung Tours
● Peter Wong — Scion of Modernize Tailors and Chair, Canadian International Dragon Boat Festival
Each candidate is committed to re-invigorating the BIA's role as a leader in the economic vitality of Chinatown. This includes a BIA that is transparent, accountable, and working for its members and Chinatown as a whole. "The BIA needs to lead Chinatown in a progressive and inclusive way through active involvement," says Bob Sung. "These new candidate directors all have meaningful connections to Chinatown, unlike some existing directors who have but shadow connections."
This group of candidates are motivated to see the BIA serve its primary function: to drive business improvement in Chinatown by fostering an economic ecosystem that serves businesses, residents, and attracts visitors both locally and internationally. The first step in doing this is to correct the dysfunction in the Chinatown BIA and re-introduce strong governance as a community association serving stakeholders in the community rather than partisan special interests.
The Chinatown BIA AGM takes place October 23, 2018 at the Chinatown BIAs offices at 106 Keefer Street. Voting is open to Chinatown property owners and merchants who must first purchase a $5 membership before October 16, 2018. Unlike other BIAs in Metro Vancouver, where membership is available to all businesses within the BIA catchment, the Chinatown BIA allows votes only from those with valid memberships purchased between now and October 16, 2018.
CHINATOWN BIA CANDIDATES
June Chow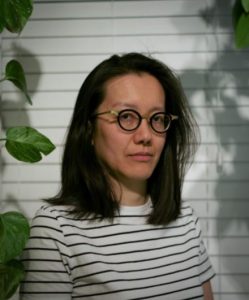 June Chow 周慕慈 is a three-term Director of the Hoy Ping Benevolent Association that owns property along Main Street, and member of the Premier's new Chinese Canadian Community Advisory Committee to help realise a new Chinese Canadian Museum in Chinatown.
A community consultant for projects in and impacting the area, most recently, June has been a researcher for the City of Vancouver's Legacy Business Study, on the Strathcona BIA's project team for community-serving retail in Chinese society buildings, and helping develop and implement BC Artscape's community cultural hub at the Sun Wah Centre. Previously, she worked as an external relations professional at UBC.
Volunteer efforts include running the year-round "Hot+Noisy" Chinatown Mahjong Socials, which was part of this year's Chinatown Summer Events aimed at attracting visitors and keeping the neighbourhood vibrant.
Chris Forrest-Wong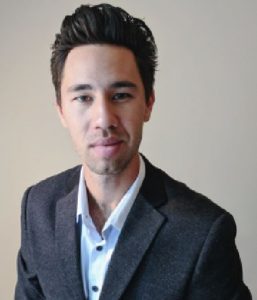 Chris Forrest-Wong 黃家聲 is a director at the Wong's Benevolent Association. He is an active member on the Chinatown community focusing on maintenance and operations of the Wong's heritage properties, as well, maintaining the Wong's membership with Chinese society heritage building association (Cshba). Chris is a Vancouver native and been coming to Chinatown since he was a child. His grandfather is a former president of the Wong's BA.
Chris is currently employed with his real estate company West Lion Consulting and Contracting. He works on projects in the greater Vancouver and Victoria area.
Vincent Kwan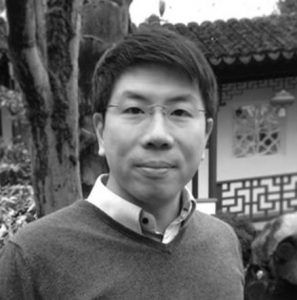 Vincent Kwan 關兆初 MBA, is the Executive Director of the Dr. Sun Yat-Sen Classical Chinese Garden in Vancouver. Born in Hong Kong, he grew up in Vancouver and has worked in Canada, the US, and China with experience spanning the technology, international trade, and business development sectors. This range of multicultural exposure and professional experience gives Vincent a unique perspective managing a cultural organization within a precious neighbourhood like Chinatown. He believes that sustainable community vibrancy requires a new openness to community engagement and creative merger between cultural and economic considerations through collaboration between a wide array of cultural stakeholders.
Bob Sung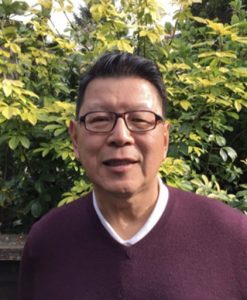 Bob Sung 宋基延 is a third generation Vancouver-born and raised Canadian of Chinese heritage. For over eight years he has operated Robert Sung Tours, a tour company conducting culinary and cultural walking tours of Vancouver's Chinatown. Through his work Bob's purpose is to showcase this area from both culinary and cultural aspects. He was past co-chair of the ChineseCanadian Historical Society and is now a long term member of the Vancouver Chinatown Revitalization Committee. Bob believes that the Chinatown BIA must demonstrate good leadership and direction to make Chinatown a thriving community for the benefit of business and property owners, and also for residents and visitors as well.
Peter Wong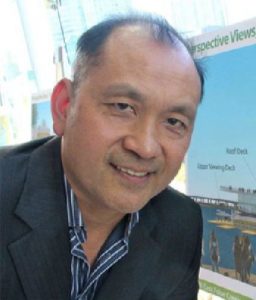 Born and raised in Vancouver, Peter Wong 黃兆平 is recognized for his continuing leadership in the community. He has served on a number of boards including the Vancouver Art Gallery, Canada Merit Scholarship Foundation and Dr. Sun Yat-Sen Garden. A dragon boat enthusiast, Peter has been involved with the Dragon Boat Festival since its original inception over 25 years ago, and he now serves on the board of directors as Chair. He also represents the Alzheimer Society BC as a "Leader of Hope" member. Peter is Vice President & Financial Advisor at Raymond James.