Are you buying gifts for friends, family and community this holiday season? Consider supporting local businesses in Chinatown while remaining safe and socially distanced!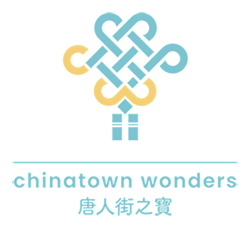 Chinatown Wonders is an online store organized for community artists and creators to bring the wonders of Chinatown to life through cultural creations and their journeys. Their purpose is to build and strengthen connections to Chinatown by creating a space to deepen ties to community, culture, history, heritage, and place. Check out their beautiful collection of art, apparel, books and more!
Cà Phê Coffee House Community Market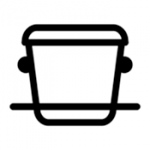 Cà Phê Coffee House is a social enterprise in Vancouver's Downtown Eastside. They are committed to restoring, perpetuating, and highlighting traditional practices, methods and techniques of their ancestors for the modern world. In addition to their delicious Vietnamese coffee, Cà Phê wants to connect community members to local artisans, greengrocers, micro-producers, and butchers so you can be fully immersed in their process through culture and craft.
Dr. Sun Yat-Sen Classical Chinese Garden Gift Shop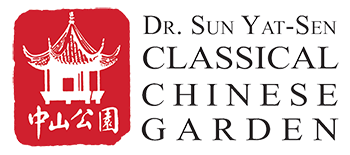 The Dr. Sun Yat-Sen Classical Chinese Garden is a Ming Dynasty-style garden-home located in the heart of Chinatown, and is the first among its kind to have been built outside of China. While the garden is temporarily closed for 2020, you can still peruse their gift store offerings online, including lovely handmade ceramics, locally made artwork, bags, candles, textiles and more.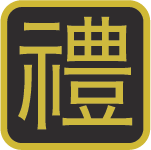 Gifts from Chinatown is an online marketplace featuring treasures from Vancouver's Chinatown, organized by the Vancouver Chinatown Foundation. The character 禮 (lai) in the logo means "gift" or "etiquette", illuminating the importance of paying respect in in everything that we do, and the positive impact our gratitude and humility can create for the future. Go see their curated gift sets, from wonderful tea sets to a private tour for two people through Chinatown.

United Aunties is an online store created by Clare Yow and Leo Yu, who want to bring back the feeling of finding a treasure tucked away in the corner of a Chinatown specialty store, and to support local businesses and artists in the community. United Aunties is a love letter to all the aunties in Clare and Leo's lives, and through the store, they pay tribute to all the kind and badass folks who embody the auntie spirit.

Chinatown Vintage is a local community thrift shop, where you can find a lovingly curated collection of clothing and fashion. All proceeds from Chinatown Vintage's sales go towards the revitalization of Chinatown. To support the Chinatown Foundation's COVID-19 relief efforts, purchase a gift card or an "I Love Chinatown" tote bag from their online shop.

Treasure Green Tea Company 妙品馨茶莊 is a local tea shop in Vancouver's Chinatown, and is the first authentic Chinese tea shop established in Vancouver in 1981. It offers a wide selection of teas and tea products from China. They offer a special collection of tea, teaware, and more, as well as custom gift orders for the loved ones on your list who are always looking to steep in rare and delicate finds.