The City of Vancouver is currently studying changes to the zoning policy in Chinatown (PDF). It is a complex set of rules, which can be confusing for most of us, including myself.
Since I write about Chinatown, I am learning how to make sense of zoning rules. In this series of articles, I will share what I learn. First, there is a common misconception about Vancouver's Chinatown that could have terrible consequences. Please allow me to clarify this issue.
This is Chinatown: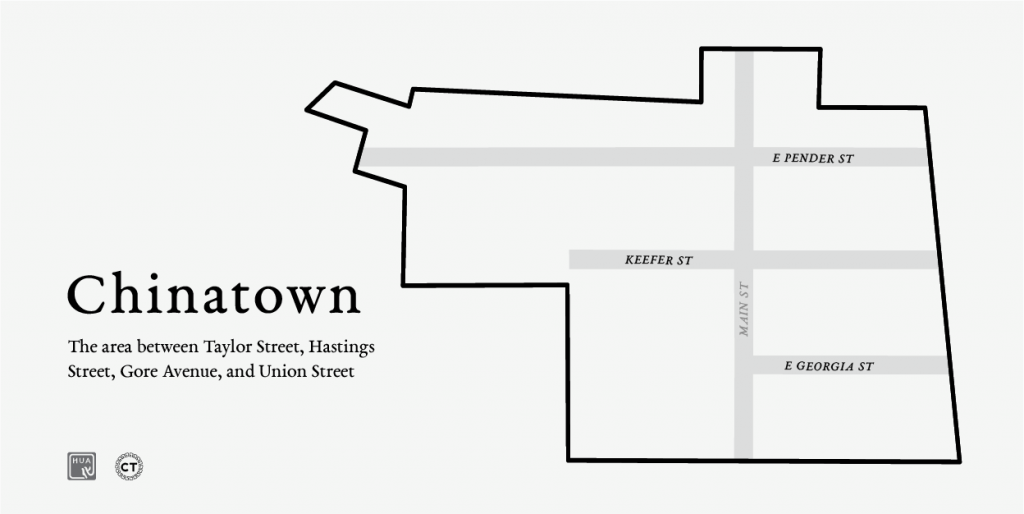 To the the City of Vancouver and many other organizations, the sacrosanct heart of Historic Chinatown is Pender Street.
It is true, Pender Street is home to the Millennium Gate, Dr. Sun Yat-Sen Classical Chinese Garden, the Chinese Cultural Centre, the Chinese Benevolent Association and many architecturally significant landmarks. That is why the City's proposed zoning policy is separating Pender Street from the rest of Chinatown. The idea, as explained by former BC Premier Mike Harcourt in his letter as chair of the Building Community Society of Greater Vancouver (PDF), is that redeveloping the rest of Chinatown will be the best way to ensure that Pender Street remains protected.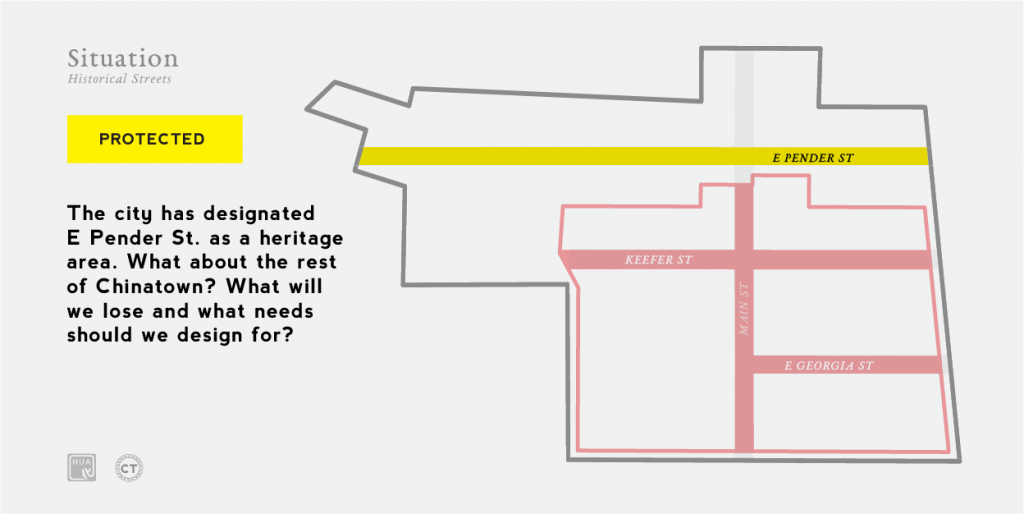 This would be perfectly fine if Chinatown was only a historic monument or a memorial to the past. But in reality, Chinatown is a living community, with residents and businesses. Local Chinese-Canadian seniors and their families still rely on local greengrocers, butchers and fishmongers to buy ingredients in the neighbourhood. To survive, these businesses need local customers, and the residents need these affordable businesses in close proximity. Failing to protect this ecosystem would have fatal consequences for Chinatown.
Here are where these vital shops are located: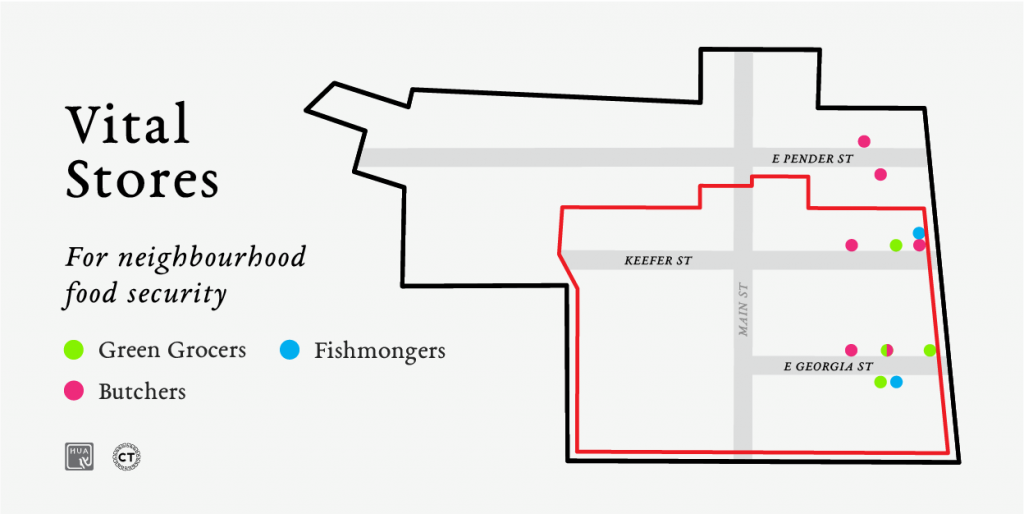 Unfortunately for our City planners, the vast majority of these vital shops are outside the sacrosanct Pender Street area. As a result, the proposed zoning regulations do not provide any protection against their displacement. This is a major problem. Despite good intentions, this process is threatening our neighbourhood. I believe everyone should keep this in mind while studying the City's proposal.